---
About Kindermusik with Suzanne
Kindermusik with Suzanne has been offering Kindermusik in Bermuda since 1995 with Miss Suzanne as the teacher. We were excited to welcome Miss Allie to the teaching team in mid-June 2019! We were also sad to see Miss Jennie leave the team in June 2019, but wish her well in her new journey.
Our weekly music and movement classes for families are filled with singing, dancing, laughing, instrument playing and storytelling—all backed by Kindermusik International's team of early childhood music experts and the latest research on how children learn best. In addition, we partner with parents to support your role as your child's first and best teacher by providing tools, tips, and resources to understand how and why to use music and movement throughout the week. Working parents unable to attend classes with their children can still enjoy the Kindermusik experience at home with the Kindermusik@Home materials which include the songs, stories, learning activities from class and much more!
Miss Suzanne will be retiring from Kindermusik in December 2020 but we are excited to announce that Miss Allie wll be starting her own program, Kindermusik with Bermuda Kids, in January. Email Miss Allie at info@bdakids.com or click on the photo for more information.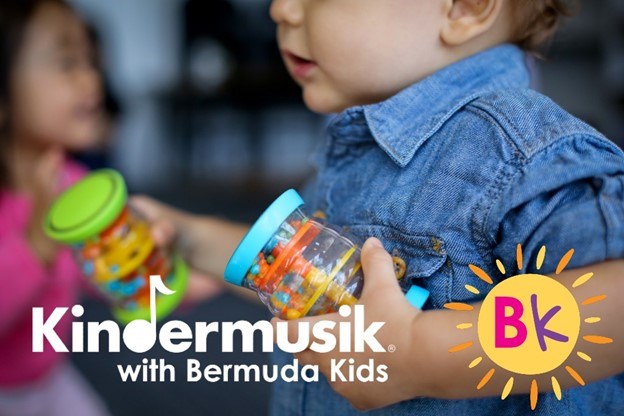 About Kindermusik International
With over 40 years of experience as the leader in musical learning, Kindermusik International understands music's unique ability to impact children and families in profound ways. Across private studios, public schools, and childcare centers in over 70 countries, children, parents and teachers enjoy participating in Kindermusik's fun, developmentally specific, and research-based music and movement classes.
From Kindermusik classes around the world to our local community of families here at our studio in Bermuda, together we put a song in the hearts of children.