---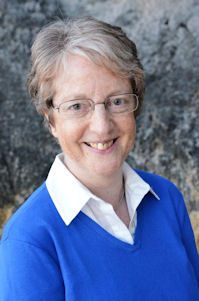 Your teachers are Suzanne Dunkerley F.T.C.L., L.T.C.L., known to her students as "Miss Suzanne"
and Alexandra Lima, known to her students as "Miss Allie".
Suzanne Dunkerley
PO Box HM 2215
Hamilton HM JX
Bermuda
suzanne@kindermusikwithsuzanne.com
Tel: Bermuda +(441)-232-0292
Tel: USA: +(678)-343-6870
Tel: UK: + (0161)-870-6649
Suzanne has been teaching Kindermusik in Bermuda since 1995 and is fully trained in all the Kindermusik curriculae. Suzanne's Kindermusik program has been recognized as a Maestro/Top program yearly since 2002 placing it in the top 5% of programs worldwide.
She has attended Kindermusik conventions in Minnesota in 1999, Washington DC in 2001, San Antonio in 2003, Nashville, TN in 2005, Chicago in 2007, Raleigh in 2008, Camberley, UK in 2010, Vilnius (Lithuania) in 2011, Atlanta in 2012, Orlando in 2016, Minnesota in 2017 and New Orleans in 2018. She also participates in Kindermusik International online training webinars.
Suzanne studied violin at Trinity College of Music, London, England where she gained Fellowship and Licentiate Diplomas in Violin Performance and Pedagogy. She was also awarded the Mozart Violin Sonata Prize and a Founder's Scholarship.
Suzanne taught violin and viola in both UK and Bermuda. She was a member of the Menuhin Foundation of Bermuda and for a number of years was their Teacher-in-Charge. She was the leader of the Bermuda Philharmonic Orchestra for 13 years.
In additional to her orchestral appearances, Suzanne has also played as violin soloist in Stuttgart, Germany; Bournemouth, England and in Bermuda. In February 2016 Suzanne was honored to take part in the Bermuda Festival Menuhin Centenary Celebration concerts.
Suzanne is married to Steve and they have one daughter, Elizabeth.
Miss Suzanne will be retiring in December 2020.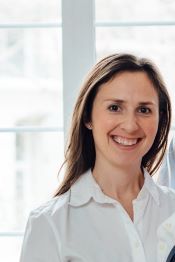 Alexandra is originally from Toronto, Canada and has been living and teaching Arts Education in Bermuda since 2011.
She completed her training from Trinity Laban Conservatoire of Music and Dance, in London England in 2008 where she obtained a Diploma in Dance Studies. Alexandra attended Dalhousie University in Halifax, Nova Scotia, where she completed her Undergraduate Degree in 2006 and most recently, completed a Post-Graduate Certificate in Education from the University of Sunderland in 2018.
She possesses a teaching license from the Bermuda Educators Council in addition to being a certified Artistic Educator from the Ontario Arts Council.
She has taught arts enrichment programs, both curricular and extra-curricular, for many years in Toronto and Bermuda. She is very excited to be a part of the Kindermusik with Suzanne team and share her experiences with the Kindermusik families.
Alexandra and her husband Laureno have 2 young children, Oscar and Delilah.
Miss Allie will be starting her own Kindermusik program, Kindermusik with Bermuda Kids, in January 2021.