Kindermusik with Suzanne updates
---
May Update (Updated 30th May)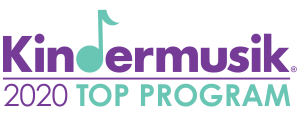 Every May, Kindermusik International releases a list of the top ranking Kindermusik programs. Here in Bermuda, our Kindermusik with Suzanne studio has again been ranked in the top 5% of over 5,000 Kindermusik studios worldwide. We have achieved this global "Top Program" ranking every year since 2002.
We extend a big "Thank you!" to all our Kindermusik families – we could not have achieved this without your continuing support over the years.

Semester 2 classes conclude on June 5th.
We are running a Virtual (online only) Summer Session from 10th June. These classes are open to currently enrolled and new families and will be multi-age with a separate class for new families with very young babies. Full information can be found here. Enrollment will open on Monday 1st June.

Academic Year 2020 – 2021
Semester 1 classes will start in September, but the format is yet to be determined due to the continuing uncertainty of the pandemic and there are many variables to consider.
Enrollment will be delayed until later in the Summer.
We recognize that this is a stressful time but want to reassure you that we are still here for you.

The following classes may be offered in Semester 1 and Semester 2: